Restaurant & Catering Australia's strategic focus is to ensure owners and operators within the hospitality industry remain profitable and sustainable. R&CA also aims to support the continuous improvement of industry standards and professionalism in the sector. First Table are proud members of the Association.
The Australian Hotel Association's mission is to achieve new levels of success and excellence and maintain the vital role of the hospitality industry as an integral part of the Australian way of life. First Table are proud members of the Association.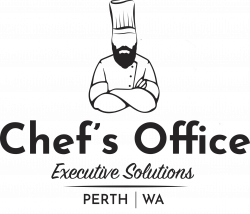 A successful restaurant is a profitable restaurant. Chef's Office in Perth trains restaurateurs to use the most efficient technology and techniques for mapping, controlling and costing processes.
They can help implement systems and techniques that really work with one on one sessions in and around Perth WA.
Got a Question?
Our support team would love to help! Click to ask a question and we'll get back to you as soon as possible.
Ask Now
Diners
Join more than 500,000 diners who already ❤ First Table.
Learn more
Restaurateurs
Join more than 1,400 restaurants who already ❤ First Table.
Learn more
© First Table 2014 - 2020