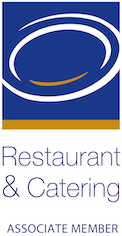 Restaurant & Catering Australia's strategic focus is to ensure owners and operators within the hospitality industry remain profitable and sustainable. R&CA also aims to support the continuous improvement of industry standards and professionalism in the sector. First Table are proud members of the Association.
---
The Australian Hotel Association's mission is to achieve new levels of success and excellence and maintain the vital role of the hospitality industry as an integral part of the Australian way of life. First Table are proud members of the Association.
---
Loaded Reports provides Inspirational hospitality software for bars restaurants and cafes that gives you and your team the most relevant financial and operational information and tools to run your business better.
---
First Table and Goody have joined forces in Australia and New Zealand. First Table is an effective tool for enticing new clients into restaurants at early, off peak times Goody's loyalty App is a perfect next step to keep them coming back again after that.
---
posBoss is a POS software designed specifically for hospitality. posBoss is easy to set up, pick-up and train & integrates beautifully with Xero accounting software. Built with over 50 years experience in hospo, posBoss focusses on making life easier for restaurants, cafe's, bars, events and most things food & drinky.
---
The Hospitality Company helps build passionate teams, raving fans and increasingly profitable businesses.
James, Alexis and Liz offer one on one coaching or group sessions with restaurateurs wanting to make their business more efficient and profitable. Their most popular package is the 'Hospitality Business Architecture' program which First Table highly recommends.
The team offer a free 45 minute one on one 'business health survey' to all interested restaurateurs which can be booked in through their website.